OUR PEOPLE
Looking to the future
Engaged employees, attractive prospects and a culture built on respect and entrepreneurial commitment are key to our sustainable success, both now and in the future.
In what was the most unusual of years, the special commitment, flexibility and entrepreneurial approach shown by our employees ensured that our products remained available at all times. 
Emmi's combination of a strong culture and clear values has really come to the fore during the crisis. The willingness to be proactive, work hard and support each other has been as valuable as it has been palpable in the difficult working conditions that have shaped recent months.

Focus on employees
We have been investing for years in the quality of our leadership and hence in the importance of a high level of appreciation. Here, too, the crisis demonstrated to us the fundamental role that satisfaction plays in motivation and commitment. We have now implemented a supporting management tool to help us gain even better insights into satisfaction levels among our employees and the key factors driving their engagement.
We have also taken a closer look at the health and resilience of our workforce, with a particular focus on absence trends across the Group. 

Future Leaders
Emmi Dessert Italia has launched a new three-year talent programme for university graduates. The programme gives young people the opportunity to get an insight into various functional and business areas, assume responsibility in interdisciplinary projects and gain some initial international experience.
Connected in the crisis
As well as ensuring the provision of basic supplies, our teams have also supported hospitals, nursing homes and aid organisations worldwide during the pandemic with free products and donations. Emmi Dessert Italia received the Charity Award 2020 from Banco Alimentare for its efforts.
Offering prospects
Our experiences within the Group also reinforce our conviction that flexible, mixed teams achieve better and more innovative results. With this in mind, we are taking even greater care to assemble heterogenous project teams and are also looking to appoint more women to management positions.
As an innovative company, we want to create good prospects for our employees. We achieve this by offering individual training and development opportunities and making increasing use of programmes that encompass a range of business units and countries. This enables employees to expand their know-how and skills on a modular basis, shape their individual development and thus realise their full potential.
Our approach allows us to attract high-quality people, retain them for longer and constantly fill key positions with our own emerging talents – the key to our sustainable success both now and in the future.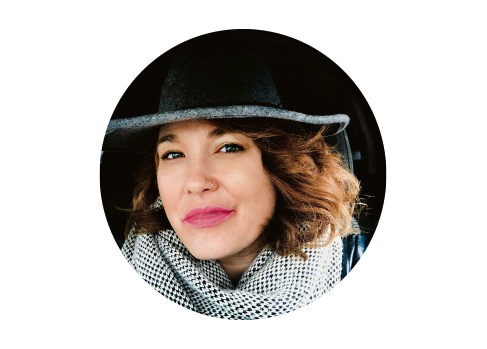 USA
"Emmi Roth has given me countless opportunities for professional development, even during the coronavirus pandemic. As the manager of our trade show activities, I had very little work to do during the lockdown. Then I was offered the chance to get involved with ­sustainability. I grabbed this unique opportunity with both hands and am now focusing wholeheartedly on what is also a key issue for us here at Emmi Roth."
Emily King, Marketing & Sustainability Ambassador at Emmi Roth
Our values * form the basis of our strong corporate culture.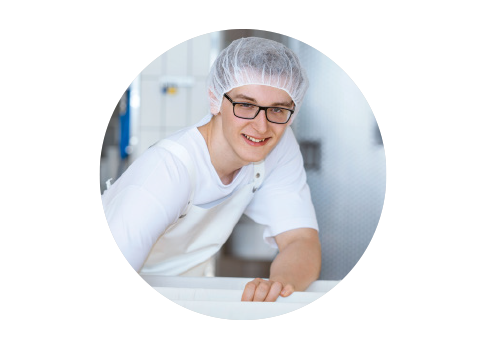 Switzerland
"I received constant support and encouragement during my apprenticeship at Emmi, culminating in my qualification for the first SwissSkills professional championships for dairy technologists. I also spent a few months working in French-speaking Switzerland, giving me the chance to improve my language skills. I am now a line manager at Emmi Kaltbach and passionate about producing the finest cheeses."
Matthias Roth, Line Manager at Emmi Kaltbach
Chile
"My parents founded Quillayes in 1958 and gradually focused its operations on the production and marketing of high value added dairy products. At the beginning of 2020, we joined forces with the Emmi subsidiary Surlat. We now have over 900 employees and are number four in the Chilean dairy market. Being part of the Emmi Group affords us some fantastic opportunities in areas such as procurement and marketing that will help us with the ongoing development of our business."
Eugenio Tagle, Managing Director of Quillayes Surlat
* We are market-oriented!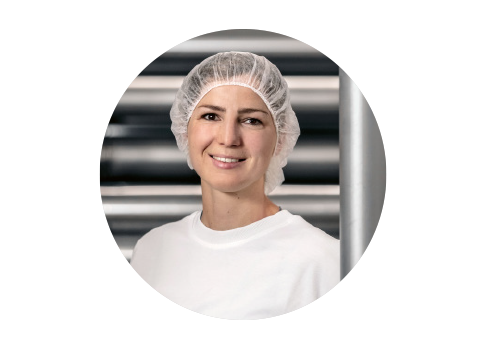 Switzerland
"I joined Emmi as a trainee in 2017 after graduating in food science. This allowed me to gain insights into areas such as development and operational excellence, and also took me to our subsidiary Redwood Hill in the US. I learnt a lot, particularly about understanding the bigger picture. At the age of 30, I recently took over as head of a UHT/PAST department with responsibility for a team of almost 50 men."
Susanne Frey, departmental head in Ostermundigen
* We are continually developing ourselves!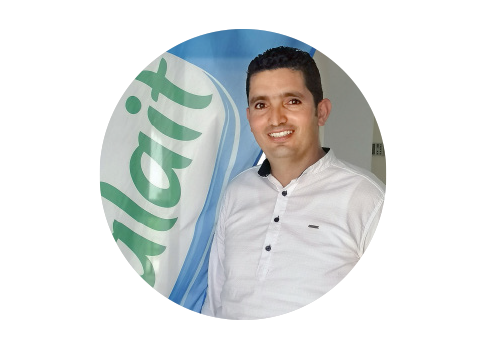 Tunisia
"After starting as a machine operator, I was soon able to attend training courses and get involved in an optimisation project. ­Unfortunately, however, an allergy meant I was no longer able to carry out my work. Changes like this create uncertainty, but they also present opportunities. I am now working happily in an ­administrative role and excited about where my development ­journey may take me."
Mohammed Ben Abdelmalek, administrative employee at Vitalait
* We are proactive and we are not afraid of hard work!
Emmi Group
"My Emmi development journey began with an apprenticeship as a dairy technologist. I have been with the company since 1999 in a variety of roles both in Switzerland and abroad, most recently as Managing Director in Chile. With this wide-ranging experience behind me, I am now looking forward to being back in Switzerland and tackling the next challenge within the business division Americas."
Jonas Leu, Deputy Executive Vice President Business Division Americas