Stable, reliable and successful
EDITORIAL
Dear Shareholders
Just over a year ago, the first coronavirus infections were detected in Switzerland. Since then, much has been turned upside down. The divides that have opened up in our society are challenging. Economic interests are being set against those of the people. And wrongly so. Because we believe one of the key roles of the economy is the contribution it makes to the prosperity of society.
As a system-relevant company, we do this by, among other things, contributing to the supply of food for the population. The huge commitment and flexibility of our employees have played a decisive part in our products being constantly available. We are proud of this!

Broad-based growth thanks to robust business model

We can look back on a successful year financially. Group sales exceeded CHF 3.7 billion for the first time, of which more than CHF 2.0 billion was generated outside of Switzerland. Encouragingly, this was due to organic growth of 1.9 %, which was above our expectations.
The resilience of our strategy was not solely down to geographical diversification. Our differentiated brand and product portfolio also proved particularly robust. In addition, we were impressed by the adaptability of our organisation, which also enabled us to take advantage of opportunities in the crisis.

"There are many aspects to the resilient nature of our strategy."

Konrad Graber

"We also invested in future-oriented projects during the crisis."

Urs Riedener
Margins under control – dividend increase proposed

To ensure sustainable success for Emmi, we tightened our strict cost management last year. We also made targeted value-enhancing investments to strengthen innovation and growth plans over the long term. These include starting construction of a new cheese dairy in Emmen and building a state-of-the-art production facility in Brazil. We likewise consider systematic optimisation of our company portfolio to be an investment in the future. For example, the acquisition of US-based Indulge Desserts not only gave us our own presence in the world's largest dessert market, but also created additional distribution opportunities and economies of scale for our global dessert business. Elsewhere, we sold our majority stake in Lácteos Caprinos to focus on high-growth, high-margin companies.
Our results for financial year 2020 were within the range announced in March 2020. Adjusted for the non-recurring loss from the sale of Lácteos Caprinos, EBIT totalled CHF 271.2 million. The adjusted EBIT margin of 7.3 % is a pleasing improvement versus the previous year (7.0 %). Net profit was CHF 188.4 million or CHF 202.6 million on an adjusted basis. As expected, the adjusted margin was down slightly at 5.5 % (previous year: 5.6 %); however, this was slightly higher than our forecast. Based on the good earnings, the Board of Directors therefore proposes a dividend of CHF 13.00 per registered share to the General Meeting, which represents an increase of CHF 1.00 on the previous year.

Sustainable progress

In this crisis year, we have not only worked on our economic success but also forged ahead with our sustainability activities and set ambitious new targets.
For example, we are expanding our commitment to sustainable milk to our worldwide activities. We have also set specific reduction targets for water consumption for the first time and set a target for circular packaging. One pioneering step we are taking is to reduce our carbon footprint further by expanding this comittment across our entire value chain and turning to a net-zero emissions pathway.

Return to normality not expected until 2022
The uncertainties triggered by the coronavirus coupled with fears about economic development in the key markets where Emmi operates will shape the outlook for the current year. Our forecast is based on the assumption that the situation will stabilise in those markets that are important for Emmi from the second quarter of 2021. A return to normality will likely only emerge from 2022. Under these circumstances, organic sales development at Group level is likely to continue at a similar rate in 2021 (1 % to 2 %). 

However, Emmi expects a decline in the Swiss domestic market. With the gradual return to previous consumption patterns, a drop in sales of between 1 % and 2 % and strong fluctuations in sales over the course of the year must be expected. In business division Europe, similar reasons are likely to result in a slowdown in sales growth (1 % to 3 %). By contrast, there is reason to expect that business division Americas, which has been hard hit by the coronavirus crisis, will again become a growth driver (4 % to 6 %). Continuity is also expected regarding EBIT performance (CHF 275 million to 290 million) and net profit margin (5.2 % to 5.7 %).
From a financial perspective, we therefore largely expect stability again in 2021, albeit with the likelihood of continued adverse effects on growth. Conversely, nobody yet knows exactly what everyday private and working life will look like going forward. But we can already state one thing with certainty: as Emmi, we will also aim to take advantage of arising opportunities in 2021!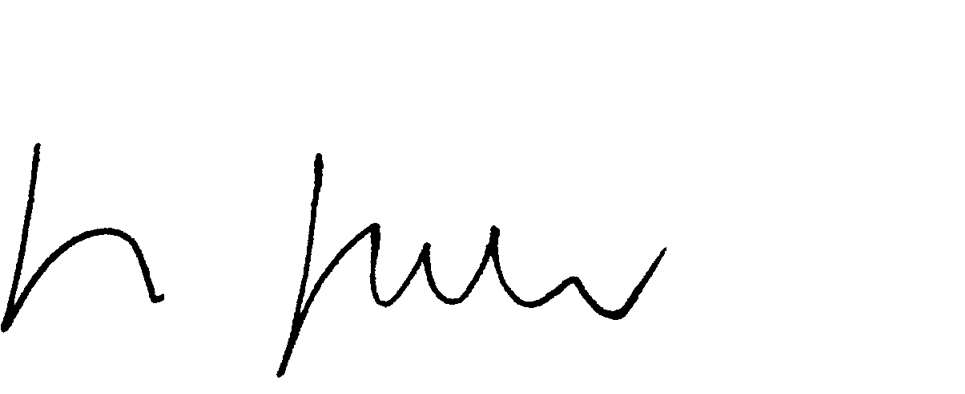 Konrad Graber
Chairman of the Board of Directors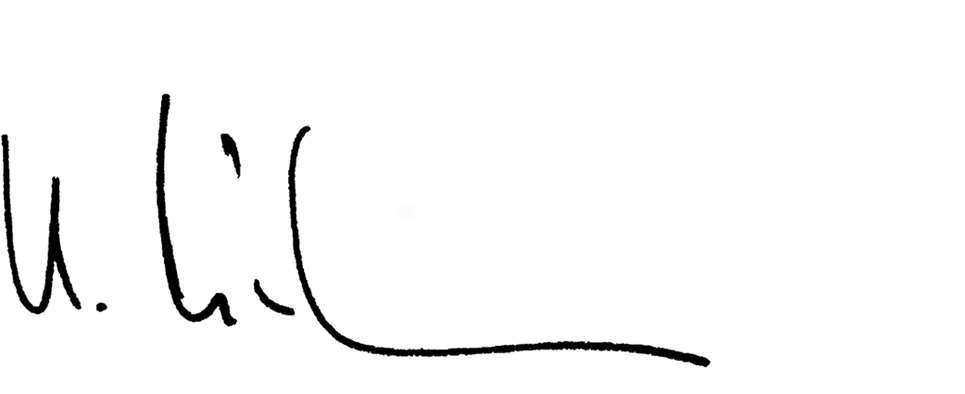 Urs Riedener
CEO