Editorial
Organic growth thanks to a strong second half-year
Dear Shareholders
Financial year 2017 was certainly a game of two halves. The first six months were characterised in part by a decline in retail business and rising cheese imports in Switzerland. The business division Europe had to cope with Brexit and weak cheese exports, while the business division Americas recorded only modest sales growth. Emmi caught up in the second half of the year, with faltering areas such as the Chilean market or Italian desserts posting more stable sales. The US cheese business performed well, while exports from Switzerland also recovered. The Swiss retail business became more robust; the global economy is in better shape than it was two or three years ago. As a result, Emmi was able to end the year on a positive note.
Emmi generated net sales of CHF 3,364.3 million in 2017 – an increase of 3.2 %. Adjusted for currency and acquisition effects, this resulted in organic growth of 0.5 %. The sales performance therefore exceeded the company's forecasts from August 2017.
Earnings also increased and were slightly above the forecasted range thanks to the positive impact of measures to reduce costs and improve efficiency through the Operational Excellence programme. The programme was stepped up again in 2017 and extended to other Group companies. Additional support came from brand concepts such as Caffè Latte. Finally, newly acquired companies also contributed to the EBIT of CHF 205.8 million, which was up 1.6 % year-on-year. The EBIT margin of 6.1 % was on a par with the previous year (6.2 %).
"Emmi continued to focus on niches and international diversification."

Konrad Graber

"Flexibility, risk diversification and decisive implementation of corrective action are essential."

Urs Riedener
Increased regular dividend and additional anniversary dividend
Net earnings per share were CHF 30.20 (previous year: CHF 26.23). The higher net earnings are primarily attributable to lower minority interests as a result of the acquisition of the minority interests in Mittelland Molkerei AG. A proposal will be made to the General Meeting for a gross dividend of CHF 10.00 per registered share (previous year: CHF 5.90). CHF 7.00 of this will be distributed from the capital contribution reserves (exempt from withholding tax) and CHF 3.00 from retained earnings (subject to withholding tax). The additional dividend from retained earnings is intended to allow our shareholders to participate in the non-recurring earnings from the sale of the stake in "siggi's". The proceeds will not be realised until financial year 2018 and are therefore being paid out in advance. It is a happy coincidence that the sales proceeds are being realised in the year that marks Emmi AG's 25th anniversary, since the separation of association activities from commercial operations was a key move that Emmi continues to derive strategic benefit from even today.
Targeted strengthening measures
Flexibility, risk diversification and decisive implementation of corrective action are essential capabilities that Emmi must possess in order to deal with the increasingly volatile conditions.
The measures to restructure Surlat in Chile have taken effect, while initial improvements have also been achieved in the A-27 dessert business. We will continue to work on boosting this company's fitness.
We strengthened our goat's milk business with the acquisitions of California-based Jackson Mitchell and Lácteos Caprinos in Spain. In the Italian dessert business, Italian Fresh Foods joined the Group. In Mexico, we took a majority stake in Mexideli. We now have an additional strong base in Brazil following the acquisition of a 40 % stake in Laticínios Porto Alegre, the culmination of an evaluation phase that spanned several years. As a result, Emmi further reinforced its focus on profitable niches and international diversification.
The Swiss facilities have been using SAP successfully as company software since the start of 2017. We have been working since last year on streamlining the organisations in California, Italy and the Netherlands, and intend to forge ahead with the professionalisation of our international companies. The appointment of a Chief Supply Chain Officer with a global remit as a new member of Group Management reaffirms this objective.
Back to growth
The focus remains on achieving a sustainable return to a growth path and organic growth over the long term. Niches such as the goat's cheese business, desserts and the organic range are to be further expanded. Other tasks are to strengthen the best-known brand products, to round out the range with innovations and to identify new channels or markets.
Emmi has made good additions to its portfolio of companies and products in recent years and is now better diversified than ever before. As such, we approach 2018 confidently. We look forward to continuing the partnership and cooperation with our customers, milk producers, suppliers, shareholders and employees.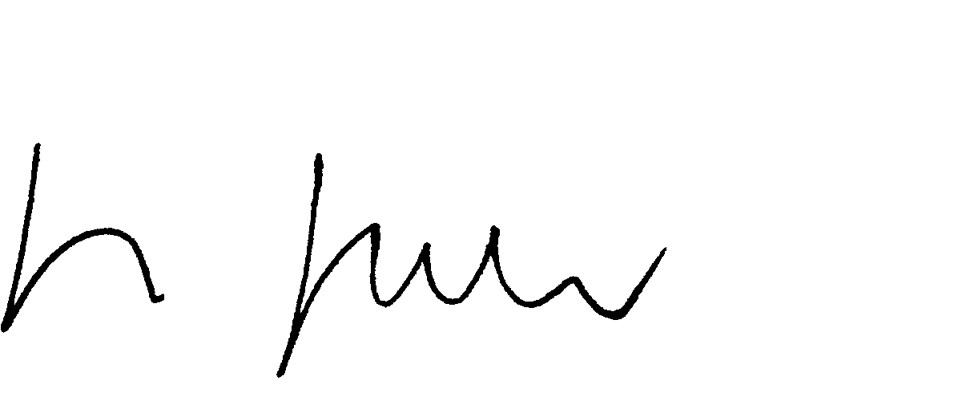 Konrad Graber
Chairman of the Board of Directors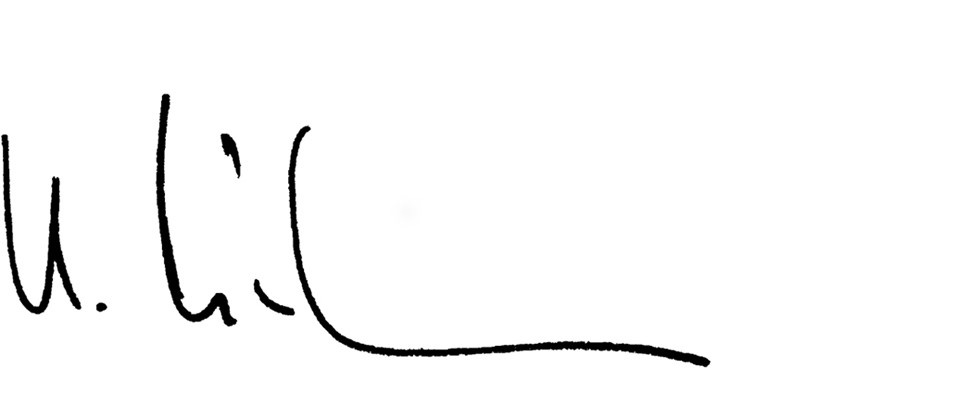 Urs Riedener
CEO