Strategy implementation on track
Dear Shareholders
Trade disputes, climate change, social tensions and much more besides posed a risk to the global economy in 2019. In the safe haven of Switzerland, we are often at a certain distance to acute problems. But as a company operating around the world, Emmi is not immune to many issues. Our clear strategy, which we have pursued with consistency and purpose for many years, has therefore proven all the more worthwhile in this constantly shifting environment. This, coupled with a broadly diversified company and product portfolio, the tireless efforts and flexibility of our employees, and key strategic partnerships have enabled us once again to post a solid result.
Pleasing organic growth across all business divisions
We are pleased with our organic growth of 2.2 %, which is broad-based and underpinned by all business divisions. This was achieved despite a challenging environment in some relevant markets, including price pressure and continued increasing import pressure in Switzerland, challenging conditions in Chile due to social unrest and upheavals in the organic milk market in Germany, to name but a few. Our pleasing growth was possible because we consciously position ourselves in all markets and constantly strengthen these positions. Growth drivers include our strategic niche markets such as Italian speciality desserts and goat's milk products, strong brands such as Emmi Caffè Latte and the growth markets in Latin America and North Africa. However, we have also succeeded in steadily filling the innovation pipeline, thereby consolidating our role as an innovation partner for our customers.
 
"The Emmi sustainability strategy is the articulation of our long-term thinking and actions."

Konrad Graber

"We at Emmi built important bridges to success in 2019."

Urs Riedener
Solid earnings
EBIT amounted to CHF 217.8 million (previous year: CHF 216.7 million). The EBIT margin was 6.2 % (previous year: 6.3 %). This resulted in a net profit of CHF 166.2 million (previous year, adjusted for the non-recurring effect from the sale of the minority stake in "siggi's": CHF 175.5 million).
Adjusted dividend policy

As an owner of Emmi, you should also continue to share in Emmi's successful development. The Board of Directors will propose a dividend of CHF 12.00 per registered share to the General Meeting, which is an increase of CHF 3.00 or 33 % on the dividend in the previous year (CHF 9.00). This significant increase is a result of Emmi's new dividend policy, which provides for an increase in the distribution rate to between 40 % and 50 % of net profit (previously 25 % to 30 %). Taking into account the principles of consolidation and accounting for goodwill, which are adjusted from financial year 2020, this corresponds to a future distribution rate of between 35 % and 45 % of net profit.
Consistent implementation of strategy and continual development of our portfolio
The sales and earnings performance in 2019 also reflected the robustness, quality and balance of Emmi's company and product portfolio. We see a key role of the Board of Directors and Group Management to improve this portfolio on an ongoing basis.
With that in mind, last year was additionally characterised by intensive work on the portfolio as part of the implementation of our long-term strategy. Emmi's position in growth markets outside of Europe was further strengthened, and investments were made in promising niches. The former was achieved in particular by increasing the stake in Laticínios Porto Alegre in Brazil, and the merger of Surlat and Quillayes in Chile; both strengthen the Latin American business as well as the brands business. Measures strengthening Emmi's position in attractive strategic niche markets included the stake in Austrian goat's and sheep's milk processor Leeb Biomilch, the acquisition of Italian dessert company Pasticceria Quadrifoglio and the purchase of the blue cheese production site in the US. The Brazilian market in particular, where a further 1,250 employees are now part of Emmi, will be of great importance in future.
We now need to incorporate all these new members into the Emmi family, give them access to our expertise, tools and networks, and develop them further so that they make a significant contribution to the Emmi Group.

Sustainability as part of the corporate philosophy and a cornerstone of success
Sustainability is part of Emmi's corporate philosophy, to which all employees contribute through their active participation, and which is increasingly anchored in day-to-day business. Since 2016 Emmi has pursued specific, binding targets with an end date of 2020 with a view to the four key areas waste, greenhouse gases, employees and sustainable milk.
In 2019 we conducted an in-depth analysis of these objectives and associated measures and also took another look beyond our immediate environment at the footprint we create. We will refine and expand on our sustainability strategy this year. Alongside the ambitious targets for the four key areas, the strategy and objectives will also now cover water. We firmly believe that sustainability, commitment and reliability are not only necessary to maintain our successful growth, but will also be crucial to continuing our success story.
We would like to thank our suppliers for the valuable raw materials, and our employees – who now number around 7,800 – for their outstanding dedication and the many shared Emmi moments that inspire, motivate and ultimately push forward Emmi. We would also like to thank our customers for developing our business with us, and you, our valued shareholders, for your trust.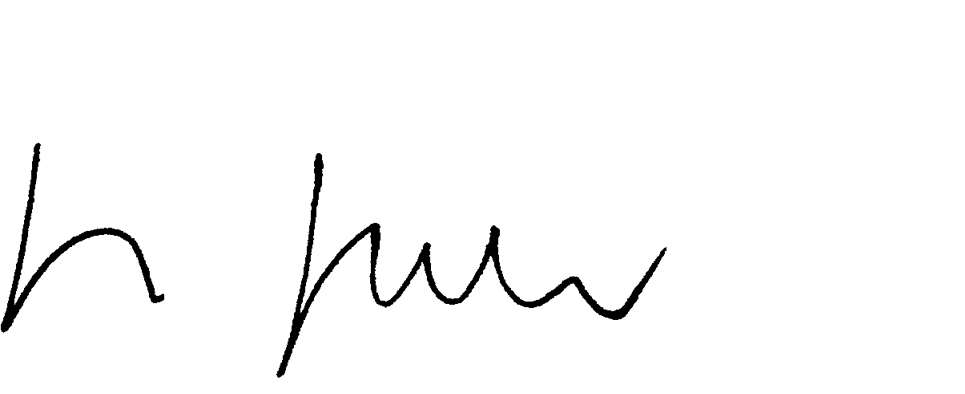 Konrad Graber
Chairman of the Board of Directors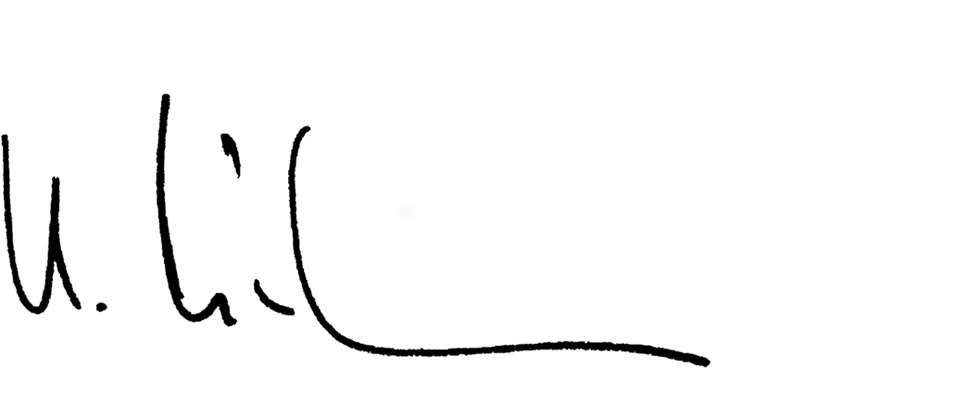 Urs Riedener
CEO