Dear Shareholders
No one could have predicted the magnitude and scope of the challenges the first half of the year would bring, and the consequences this would have. It would be premature to draw any conclusions about the coronavirus crisis at this time. We can, however, derive some initial insights from the six months just ended: Our employees have done an outstanding job. Through their dedication, we have been able to meet the expectations placed on Emmi as a food provider and key partner of our customers and suppliers at all times.

These experiences will long shape the way we act and will likely influence our decisions in the future. The past few months have also confirmed that we are on the right track in one key aspect: Emmi is on solid ground, both strategically and operationally, and was able thanks to a strong corporate culture to pass the stress test posed by a global crisis with agility and resilience.
Robust business model and proven strategy
We have remained faithful to our three strategic pillars for over ten years now. We have made a targeted effort to internationalise and diversify our business; we have exercised strict cost management, while maintaining our focus on strengthening our business in our challenging home market, with its high level of saturation and fierce competition. In the current crisis, this systematic approach is delivering valuable results.

As a Group, we were able to learn from countries that bore the initial brunt of the crisis, such as Italy, and take early and decisive action to reinforce collaboration between the various country subsidiaries, also in the interests of protecting our employees. Our ability to innovate allowed us to respond quickly and effectively to changing patterns of demand as the crisis evolved. We were also pleased to see how our strong brand concepts such as Emmi Caffè Latte continued to drive growth even during these challenging months.
Strong organic growth in sales
Our rock-solid strategy, professional crisis management and agile organisation paved the way for a good 2020 half-year result, with sales up 6.6 % on the prior year at CHF 1,773.5 million. Organic sales growth was a pleasing 2.0 %, with all business divisions making a positive contribution except Americas, where the high proportion of sales from food service and premium cheese affected performance. While exchange rates dampened sales growth by -4.9 %, we posted strong growth from acquisitions at 9.5 %, and also made significant progress in integrating recently acquired companies.

Our particularly strong organic growth in Switzerland of 3.8 % is chiefly attributable to the positive performance of our retail business. Eating out at cafeterias and restaurants was replaced by consumption at home. Furthermore, with international borders closed, shopping tourism temporarily disappeared, boosting the domestic economy. Consumers also modified their habits, increasingly opting for organic products, buying more basic ranges than normal so they could cook and bake at home, and treating themselves to the occasional small reward. This goes some way to explaining why sales of Emmi Caffè Latte in Switzerland posted renewed gains, even though due to the lockdown out-of-home consumption came to a temporary standstill. It is likewise testament to the strength of this brand.
The picture was quite different in our Americas business, where we were confronted by a number of exacerbating factors. The food service business is an important sales channel in the key US market in particular. What is more, many of our premium products – particularly cheese specialities – are sold over the counter. Both ground to a virtual halt during the lockdown. The situation was compounded by negative currency trends against the Swiss franc.
The organic growth recorded by the business division Europe is the result of a combination of counteracting factors. Consumers exhibited similar behaviour to those in Switzerland, consuming fewer convenience products and, instead, indulging in the occasional treat in the form of a Swiss cheese speciality or organic product. After a few difficult months and on the basis of a new strategy, Gläserne Molkerei in Germany was also able to benefit from this development. Again, however, the markedly negative foreign currency effect had a negative impact on the European business.
Coronavirus squeezes gross profit margin
However, it would be wrong to conclude from the Group's positive sales development that Emmi has emerged unscathed from the coronavirus crisis. For example, changing consumer behaviour weakened our convenience business in favour of our basic portfolio, which had a negative impact on our gross profit margin. Furthermore, it required a lot of extra work to keep our business ticking over in the face of the current extraordinary situation, leading to additional production and operating costs. At the start of the pandemic, we therefore directed an even more critical eye to cost management. This allowed us to increase EBIT by 6.4 % to CHF 112.0 million and keep the EBIT margin steady at 6.3 %. As expected, however, higher financing and tax expenses dented net profit, which fell by 6.5 % to CHF 81.3 million, and reduced the net profit margin to 4.6 %.

To underpin the sustainable success of Emmi and re-emerge from the crisis as strongly as possible, we continued to make targeted investments, develop our innovations, and fine-tuned our investment and growth plans. It is with great anticipation that we look forward to one of our major investment projects of recent years: the construction of our new cheese dairy in Emmen – the place where it all began for Emmi.
Sustainable progress
We systematically align our business model to sustainable growth and have defined specific and binding targets to focus our activities on the four topics of waste and greenhouse gas reduction, as well as employees and sustainable milk, and we were able to make further progress in this regard. A sustainable dairy industry that ultimately generates added value, also in rural regions, remains a cornerstone of our approach. The close cooperation with our milk suppliers is especially important here. This helps us to remain true to the core of our products, increase the share of sustainably sourced milk in our range, and respond to a growing need on the part of consumers and customers.

We are pleased that in Switzerland, 87 % of the milk we source is already produced according to the Swissmilk Green sustainability standard. We are also on track to reduce greenhouse gas emissions, with levels down 23 % Group-wide compared with the base year 2014. On the other hand, there is more work to be done to reduce our waste footprint. While we were able to make significant headway when it comes to reducing food waste, down 18 % versus 2017, we are still behind target in terms of landfill waste. A key problem here is recycling the sludge generated by wastewater treatment at our site in Tunisia. We are working hard with the local authorities to identify a sustainable exploitation solution for this.
Cautiously optimistic outlook
The uncertainties triggered by coronavirus coupled with economic development risks in key markets Emmi operates in will shape the outlook for the months ahead. Our forecast is based on the assumption that the situation will stabilise in those markets that are important for Emmi. On this basis, we expect slightly lower organic sales growth for the Group as a whole for full-year 2020 of 0.5 % to 1.5 % (previously 2 % to 3 %), owing to the adverse development in the business division Americas. We regard the EBIT forecast of CHF 255 million to CHF 265 million for full-year 2020 as extremely ambitious, but still within our grasp provided the recovery remains on track. With that in mind, based on the current situation we forecast EBIT at the lower end of the identified range. We reiterate our original forecast for the net profit margin (4.8 % to 5.3 %).

Emerging from the crisis with renewed strength
Emmi has largely weathered the adversities posed by the coronavirus crisis. But this success has been hard-fought. We owe this to the consistent implementation of our tried-and-tested corporate strategy and particularly to our employees, who in spite of the environment of heightened uncertainty have demonstrated outstanding commitment and unwavering dedication.
It fills us with pleasure that we have been able to maintain supply at all times and respond quickly and at short notice to extreme fluctuations in demand. We have achieved our overriding goal to protect our employees and to keep up the supply of the most essential what people need: quality food. The fact that in the first half of the year, we also generated a good result means that we can continue to make targeted investments in our organisation, in our brands and in sustainable growth.
"We are Emmi!" That fills us with the confidence to deal with the challenges the future has in store.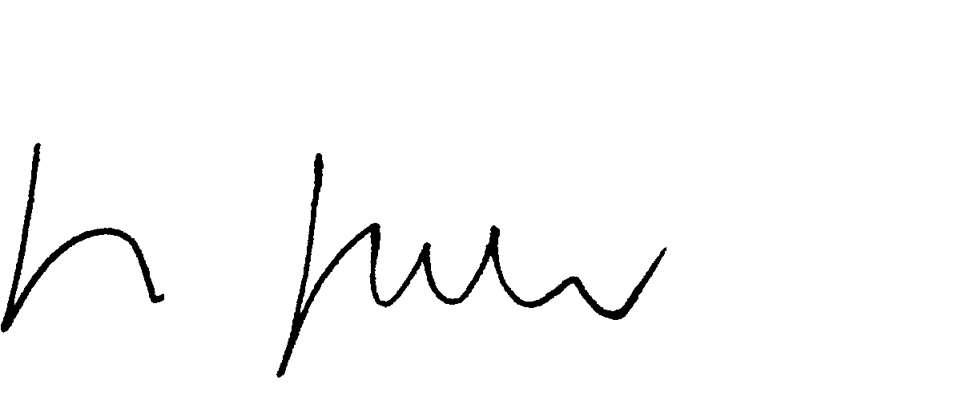 Konrad Graber
Chairman of the Board of Directors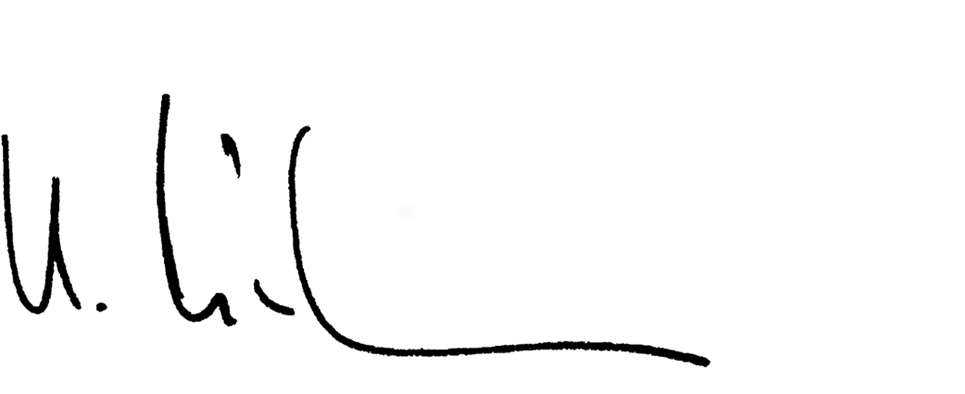 Urs Riedener
CEO